Happy Tuesday, everyone!
I've got a fun sketch challenge for you.  Over at Memorable Seasons there is SKETCH A THON going on and today is my day to share a sketch with you.  
Using my January kit, I've created a page I love with a fun sketch.  Here's the sketch by Becky Fleck of PageMaps: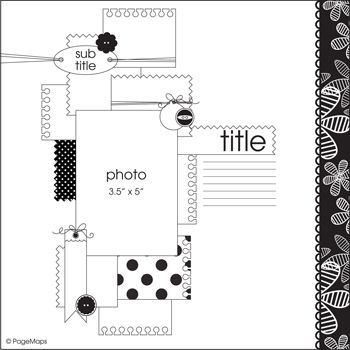 And my take on Becky's sketch:
I love the photo of Sawyer throwing the snowball (AT ME!  EEK!) and the entire page just turned out really fun.  
Anyway, I would love to have you play along -- just link up over at Memorable Seasons (or here!) so I can see what you create.  
Make it a great day, friends!
PS-I'm up over at the Imaginisce blog today for my design Team introduction here.  Pop in and say hello?